Just wanted to share "Survival" one of the latest black and white prints I have available for sale. It is an image of a Florida tree living in salt water or maybe just barely hanging on for life. Shot in Sarasota bay waters where mangroves, sea-grapes and a variety of water fowl feed and live. (yes, it is saltwater, so no alligators do not live there)  I went out that day because it looked like their would be heavy fog and this particular spot provides a harbor for quite a few sailboats. I was looking for that misty, dewy, foggy morning with sailboats vaguely revealing themselves. Those shots didn't come out as well as I would of liked, but then this particular tree caught my attention. It also has caught the attention of many water birds as they perched on the branches either resting themselves or fishing.
I used black and white in post processing and wanted a rather overexposed background to simulate and remind me of the fog of the day. It was a great day to be shooting and it helped jump start my creativity.
"Survival" by Susan McAnany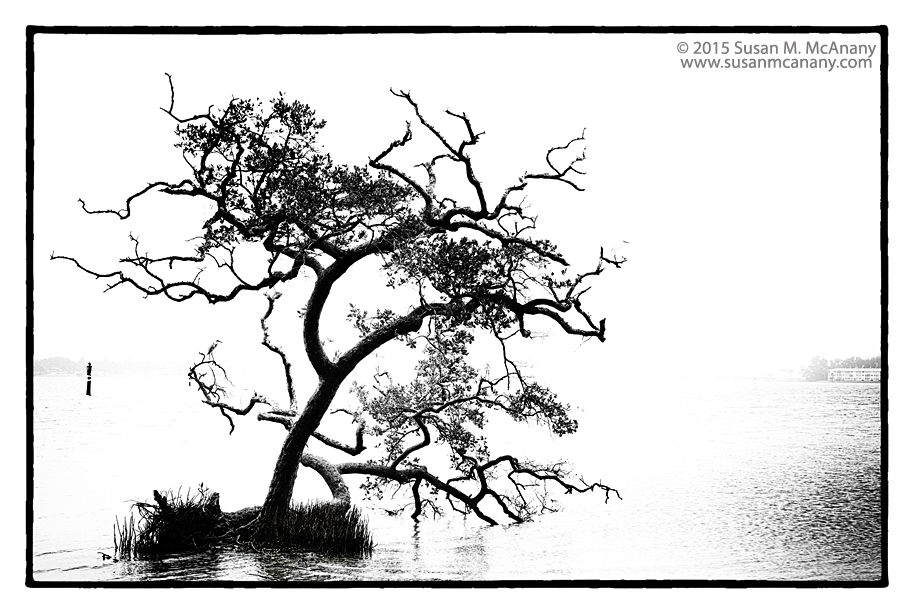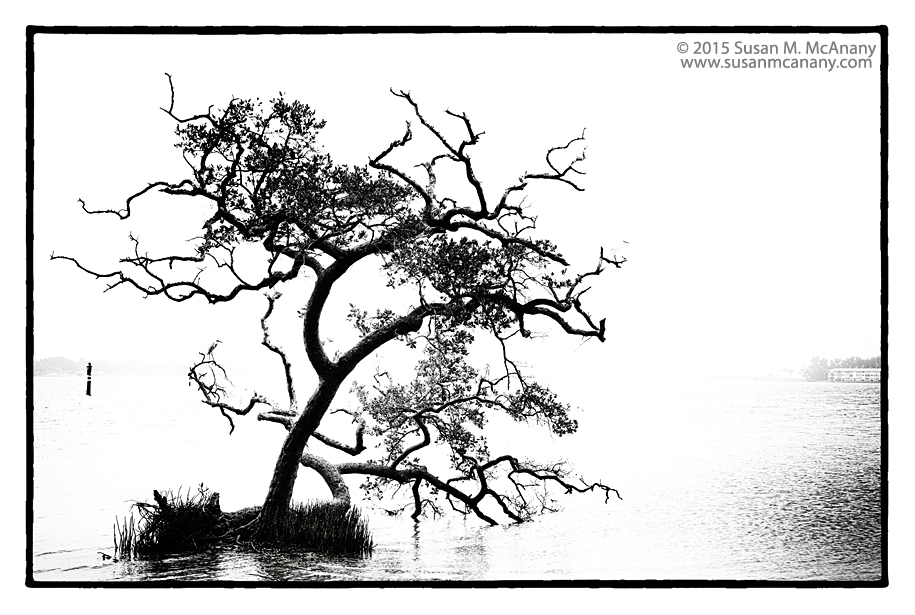 Thanks for reading and more of my work can be viewed at www.susanmcanany.com or at my Etsy Store.