As the doldrums of summer set in I am once again in the studio. Today I am experimenting with macro work and combining water and oil. I have worked in this medium before and find it to be really helpful for creating abstract work. In addition, it also strengthens my technical skills.
The set up first requires the mixture of water and oil in a glass container. This container is then situated on plexiglass, elevated around 12 inches. Below the plexiglass is a multi- colored cloth or paper to create the colors in the water and oil mixture. To create the bubbles, the mixture needs to be gently agitated by either moving the container or stirring the mixtures.
My camera is on a tripod and a fast shutter speed is used to freeze the moving water and bubbles. Conversely, a slower speed creates more blurred or abstract images that can be very interesting also.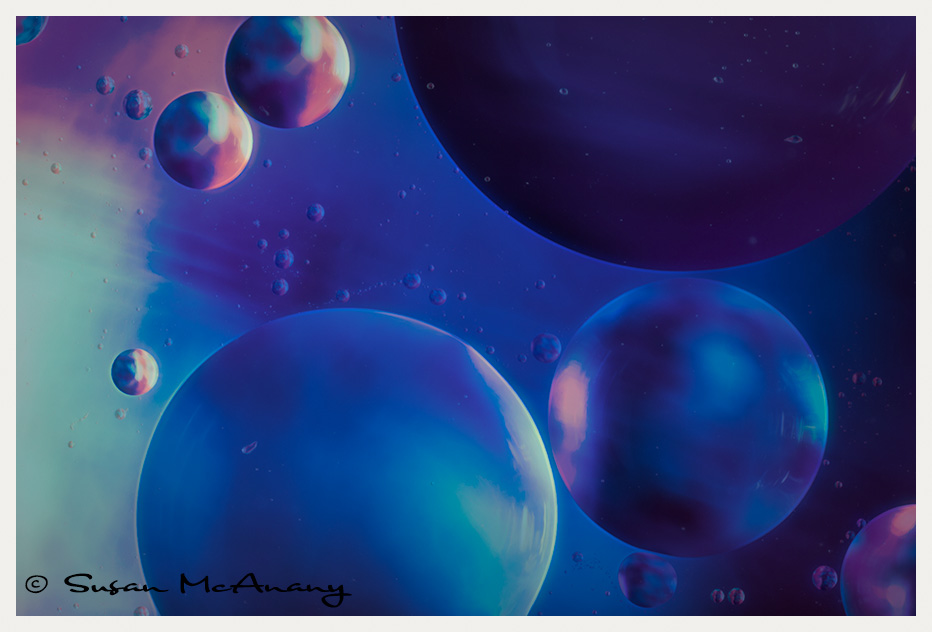 Thanks for visiting and happy shooting! More of my work can be viewed at www.susanmcanany.com.