My print Abandoned Door has been featured on the Etsy Treasury "The Silver Lining". Actually many of my prints have been included in Treasuries in the past and I am gratefully to each and every Curator and Treasury. However, every once in awhile a truly creative vision occurs in a Treasury.  What makes this one great is the collection of eclectic items linked together by the muted colors of brown, gray and black. This gives the collection a very mysterious feeling and demands some thought and appreciation. I myself have created very few Treasuries on Etsy so I know coming up with a unique idea and searching for stunning items requires time and thought outside the box. This is a fabulous collection, so take a few moments and check it out. If you care to leave a comment, favorite it or post it to your facebook page, I am sure the Creator would appreciate it. While you are there, check out my art, Abandoned Door which is featured in the Etsy Treasury, The Silver Lining.
Treasury: The Silver Lining
"Abandoned Door" by Susan McAnany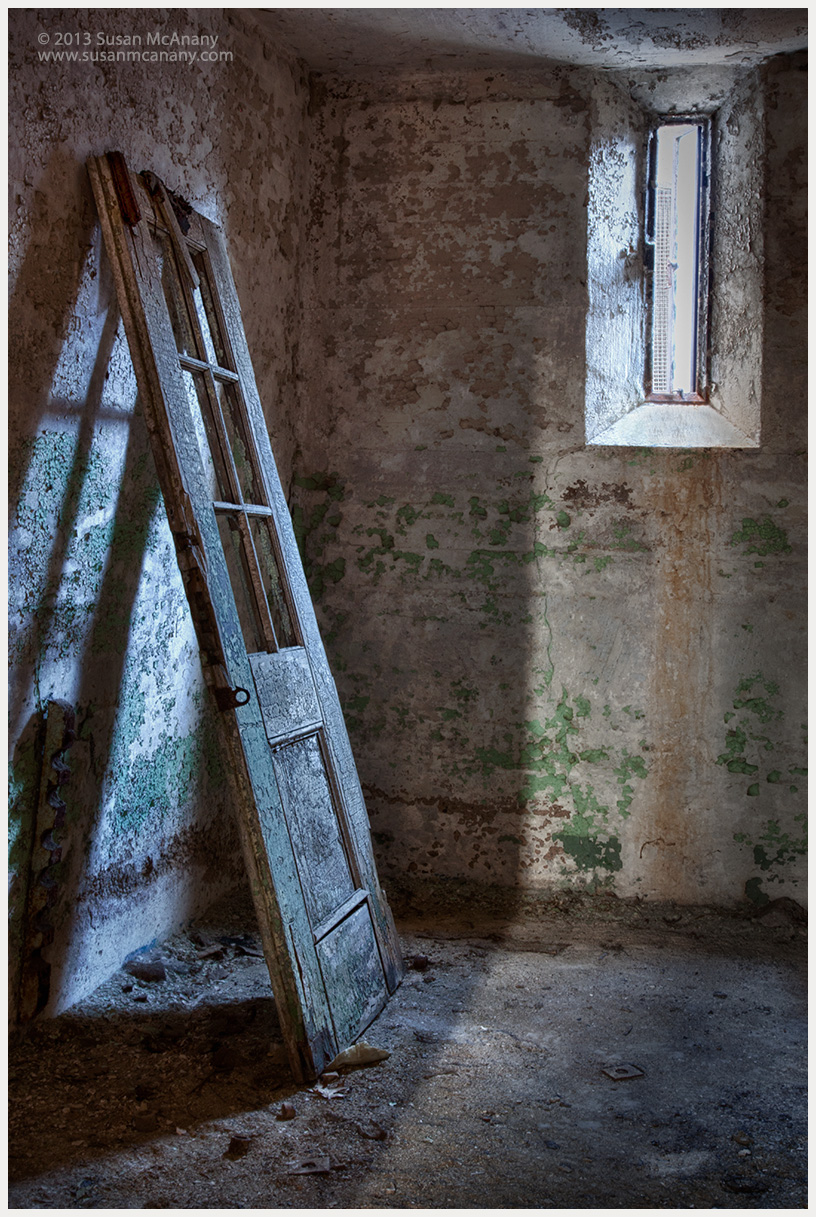 Thanks for stopping by.  View more images from my Prison Life project on my Portfolio.