Prints of graffiti art when used for home decor can be very interesting. Throughout my travels I am always on the lookout for graffiti to photograph that will translate well into art prints. Some of the criteria I look for is an interesting subject matter that is relatable to the viewer which would be me, vibrant colors and also somewhere I can access. I am not much into climbing wire fences or walls that may line a freeway to photograph graffiti art.
There is one place in St Louis, just south of downtown, that I often visit called the wall. It has been around for decades and often some very interesting images can be photographed there. Initially, a single layer of graffiti was on the wall but over the years graffiti artists have painted over other art on the wall and now it is layers and layers of graffiti that often yield interesting art and relatable stories. I like to capture it because to me it appears so fleeting changing each time I visit. And much of it is very unique and interesting.
Here is a photo of the wall taken many years ago.
The image below is titled "Female Studio Sound" and it recently sold it again. As you can see it is very vibrant and tells a story. It is an interesting piece of art that would look good hanging in any home or office.
"Female Studio Sound"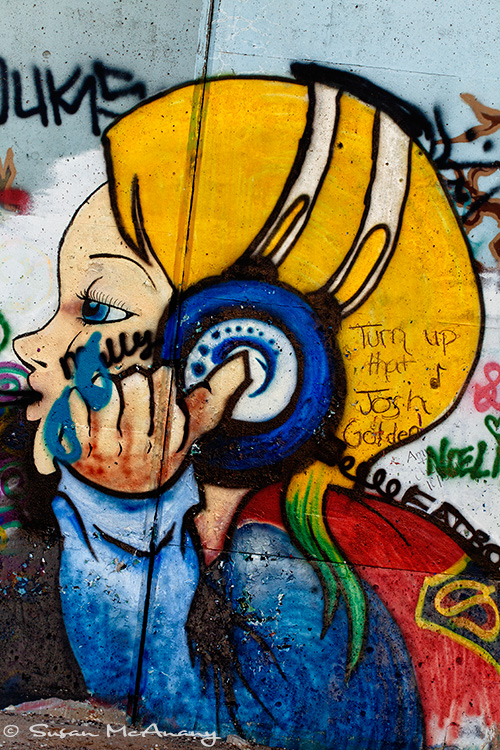 Another popular print is "Neon Teddies". Very fun art to hang on the wall.
"Neon Teddies"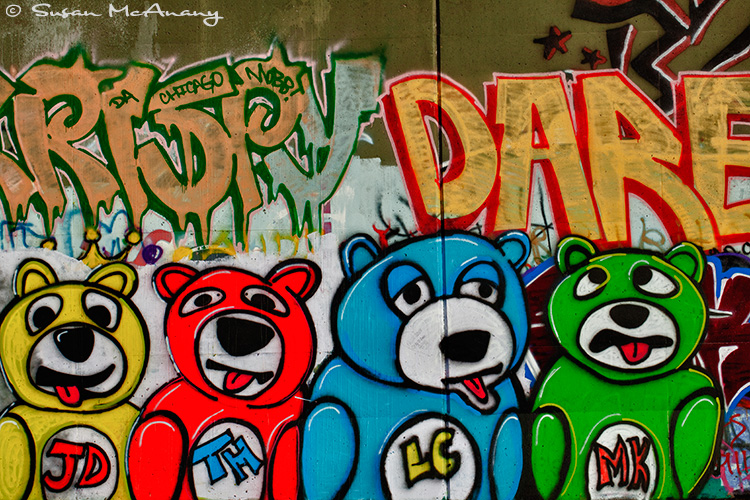 Just remember to keep your eyes open for graffiti art, especially in urban areas. It could be worth your stopping. If you are looking to add some prints to your collection, please check out my portfolio at https://susanmcanany.com.
Thanks for stopping by!