If you edit using multiple layers in Photoshop, the use of the Merge Up technique is very helpful. It eliminates the need for saving multiple copies of an image in various stages of editing.  Also, not only does it save on disk space, but helpful for finding, organizing and retrieving edits associated with an image.
To use Photoshop to Merge Up Layers is actually quite easy. First, select the layers you would like to Merge by clicking on the first and last layer in the Layer Palette while holding down the Shift Key. Once selected all of your layers will be highlighted as illustrated below: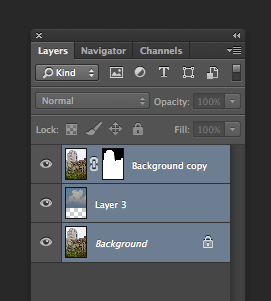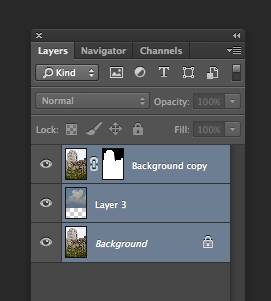 Next, hold down the Alt/Option Key and go to the top toolbar in Photoshop and select Layer > Merge Visible.  


Photoshop will then create an additional Layer, which I always rename Merge-Up.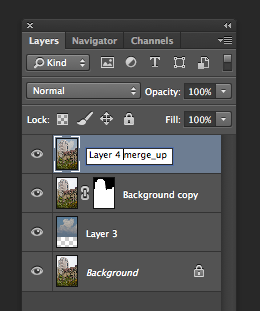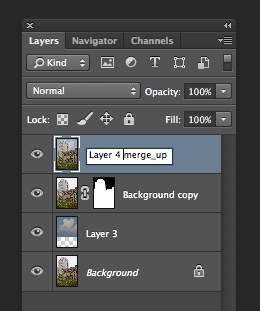 I hope you find this helpful and more of my work can be viewed at www.susanmcanany.com.