The other night I had a great opportunity to capture lightning strikes with an iPhone.  Anyone who lives in Florida knows one thing for sure, we have some dramatic weather, from beautiful skies and sunsets to tremendous lightning storms. It can be quite a show. Now, I am not by any means a storm chaser since I like to seek shelter quickly if the situation demands it.  So for capturing lightning I try to keep it simple and using an iPhone is the utmost in simplicity.
For the two images below I hand held my iPhone, however,  they probably would of been slightly better on a tripod. Everything is better on a tripod and since I am a bit of a perfectionist, I am now looking into a tripod mount for my iPhone. One thing I did use was a great App, iLightningCam, that triggered the camera when a lightning strike was detected.  Every time a strike was detected it would rapidly fire off 5-7 images.  I probably shot 100 images or more to get the two below. I also have an iPad and it was helpful to let them copy to the iPad for viewing editing and deleting.
Tips for capturing lightning with iPhone:
Purchase the App iLightningCam or something similar.
Be sure your iPhone has enough available storage space. The App fires off many images and it takes a lot of tries to good ones.
Make certain you have a fair amount of battery juice available. It takes power to write all those images to your storage.
Use a tripod if you have one or focus on holding the camera steady.
Try to keep the horizon level.
Experiment with the different menu items of the App to find which one works the best for you and your lightning show.
Above all else, stay safe!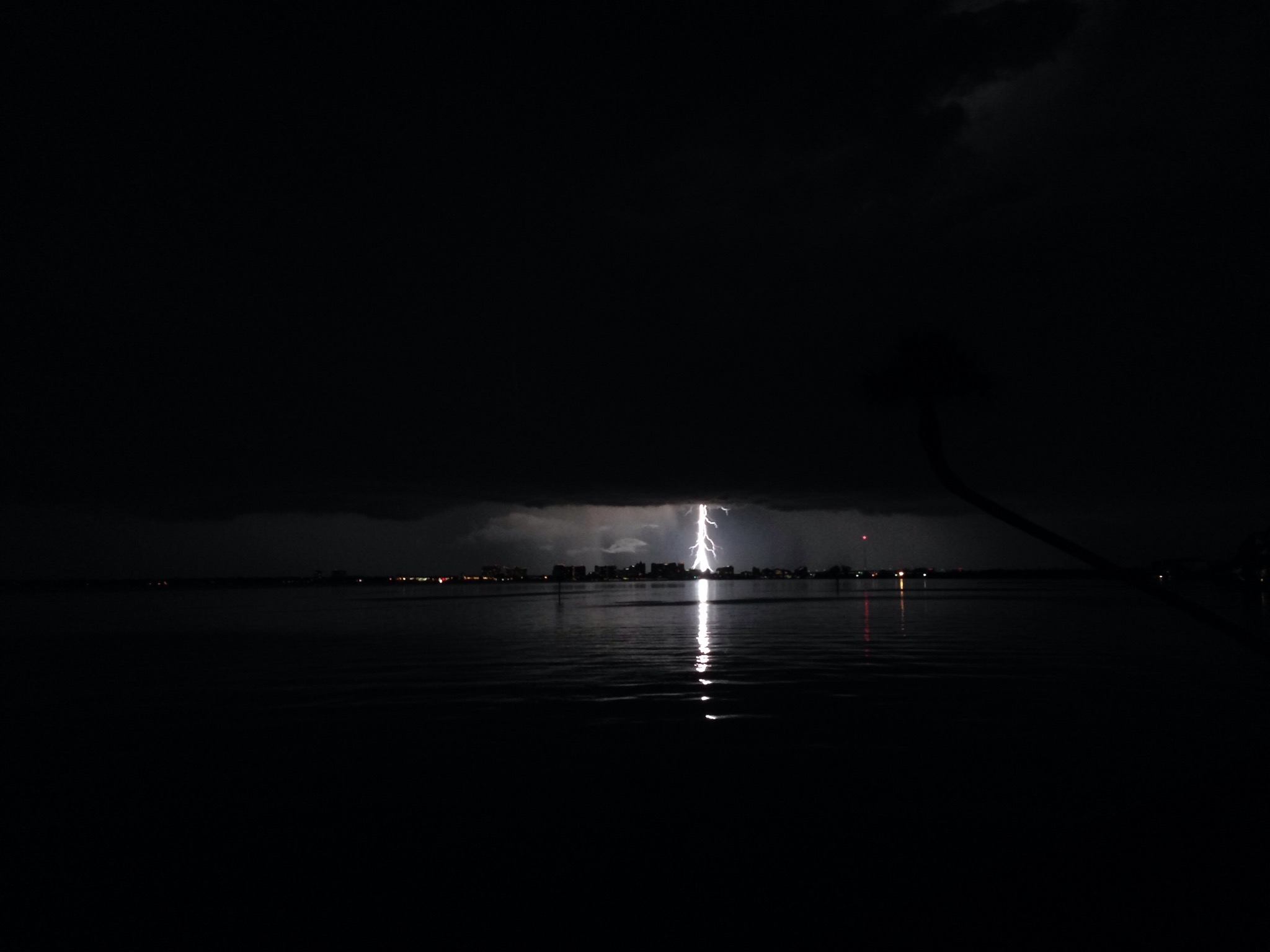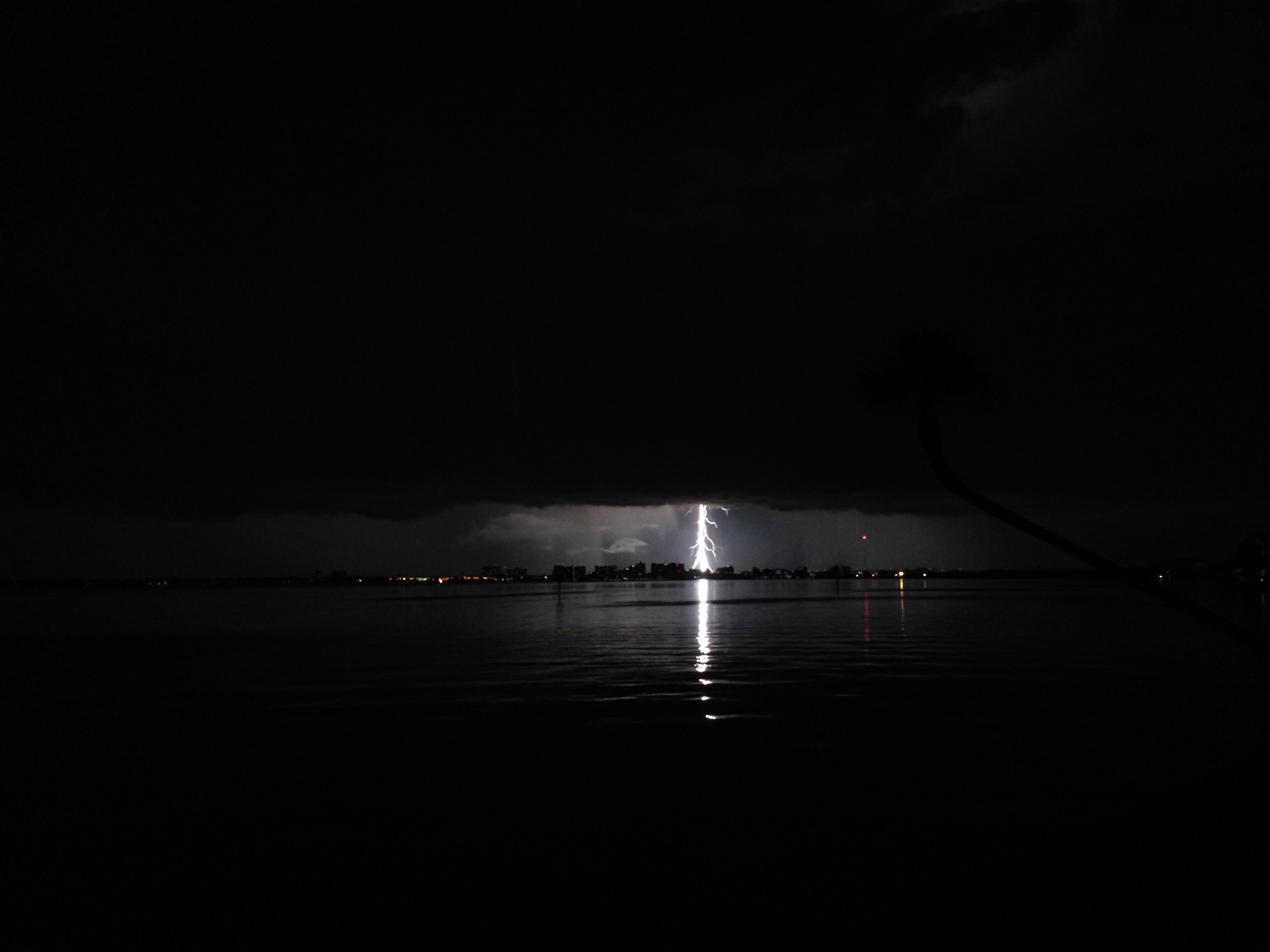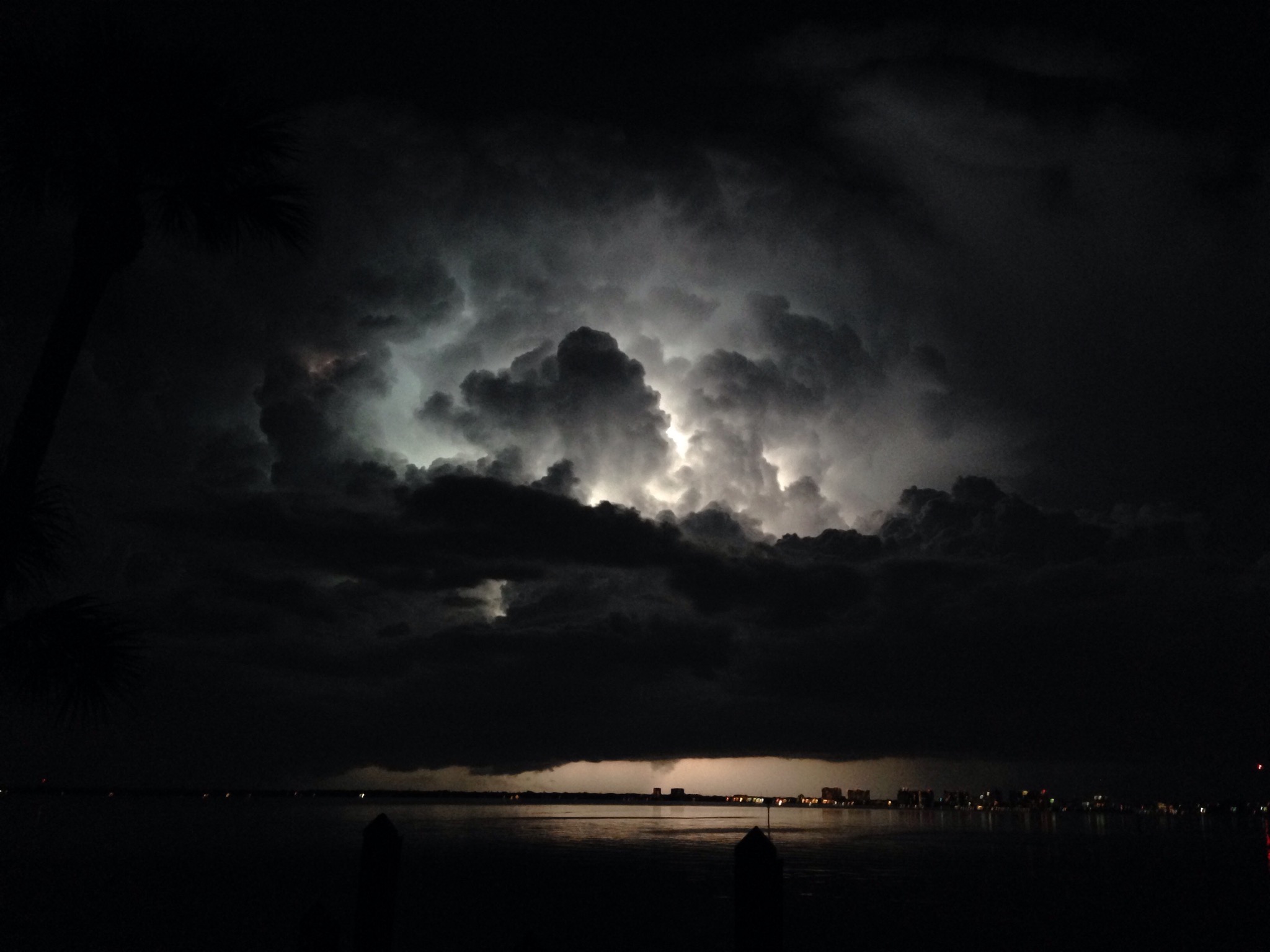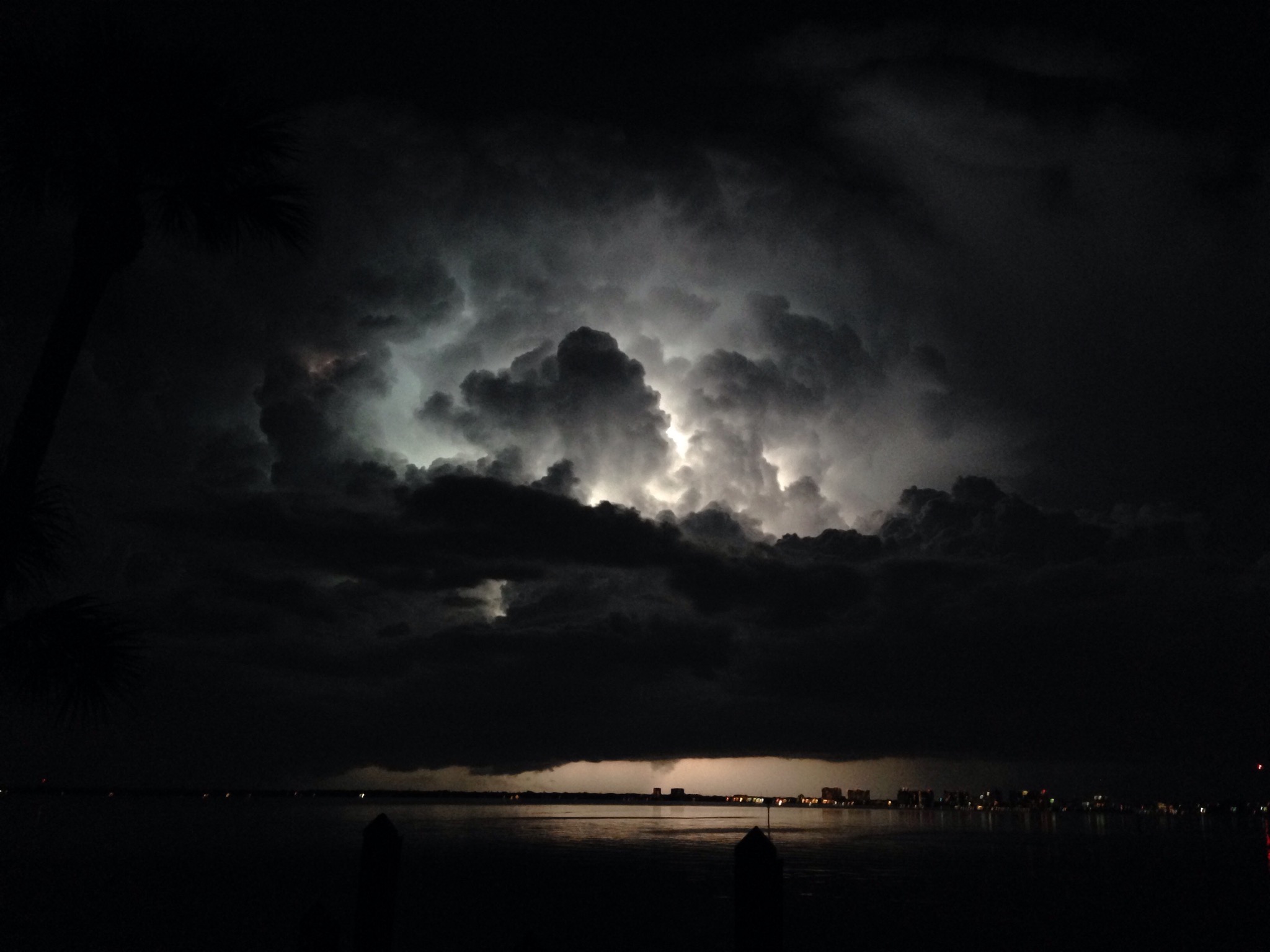 Thanks for reading and be sure to check out more of my work at www.susanmcanany.com